Motorcycles Names Vinyl Lettering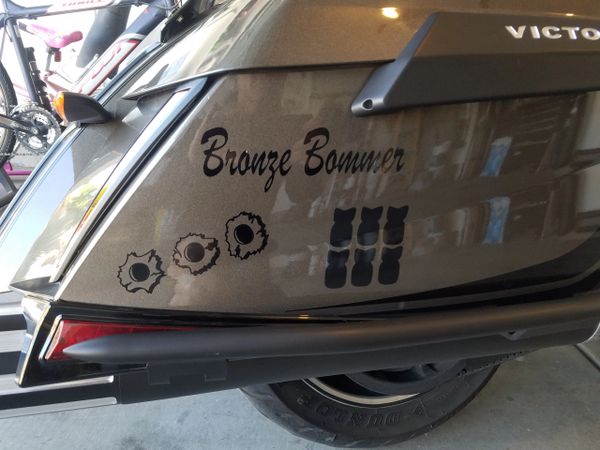 Motorcycles Names Vinyl Lettering
Custom Vinyl lettering. Ideal for displaying the name of your motorcycle and more. I manufacture these myself , no more more waiting. Instructions included
Measure your project and choose from the available sizes. If you need bigger or more vinyl letters, please contact me for a quote or if you want to use your own font or design.
What Type of Vinyl :Oracle 651 high quality intermediate vinyl is used and will last approximately 6 years.
Amount of letters: Up to 12 - remember, the more letters you use, the smaller the size of the letters get.
Colors Choose from several colors.   
Fonts: 18 different fonts to choose from. 
Sizes Avaialble: Height  - 1 inch, 1.5 inch, 2 inches, 2.5 inches, 3 inches
                           Width - 3 inches, 3.5 inches, 4 inches, 4.5 inches, 5 inches
Reviews