Victory XC/XR Saddlebag Interior LED Light Kit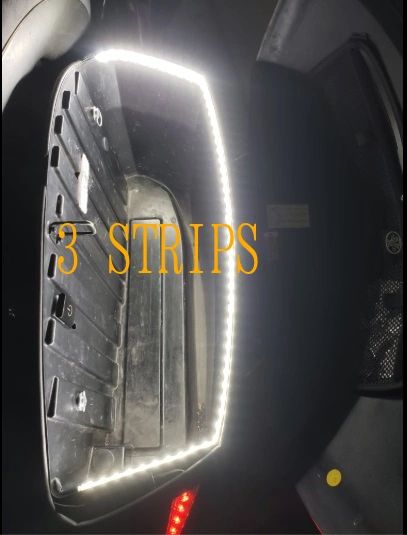 Victory XC/XR Saddlebag Interior LED Light Kit
Kits are made to order - delivery can take up to 10 days
IMPORTANT !!! The installation requires you drill 3 holes into each saddle bag 

Victory XC/XR Saddlebag Interior LED Light Kit 
NO MORE STRUGGLING TO SEE AND REMOVE ITEMS FROM YOUR BAG AT NIGHT.
Features:
Plug and Play.
The lights are activated by hand motion with a side wall mounted passive IR switch. 
Opening and closing the lids does not activate the light.  
Gear will not activate the light.  -  narrow angle of activation, so that gear bouncing around in the bag while riding won't activate the LED LIGHT.
Wiring harness is wired into your initiation wiring and cannot drain battery if left on.
JST Connector included for quick disconnect - saddle bags can be removed easily after installation.
You will have to remove your seat to complete the Installation
Fitment - Victory Cross Country - XC/XR Models
Kits includes 
1) Cable assembly that plugs into the male connector under the seat of XR & XC bikes
2) 2 cables with male barrel connectors
3) 2 PIR switches
4) Choose between 2 strip kit, 4 strip kit or a 6 strip kit. 
5) Various zip ties, cable mounts, heat shrink tubing, & velcro
6) Installation instructions
7) 1 year warranty
8) You can purchase a set of  6 grommets to plug your drilled holes for a additional fee. 
Video Link -  https://youtu.be/CPgYuwIk5lI