Victory Motorcycle Dipstick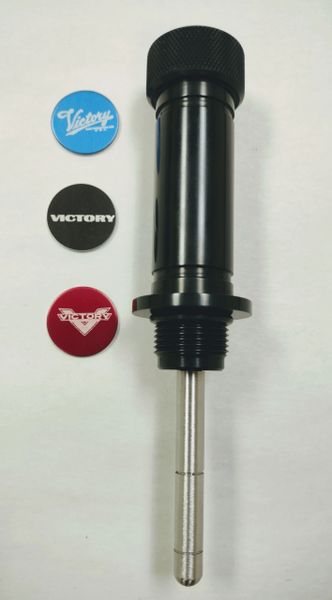 Victory Motorcycle Dipstick
Victory Things NEW top-of-the-line dipstick
Now you can check  your oil level in style while dressing up your engine! - Get rid of that ugly plastic dipstick

This new engine oil dipstick is an ideal replacement for factory plastic dipsticks. They are designed to directly replace your factory dipstick for accurate engine oil measurements and installation is as easy as twisting the old dipstick out and replacing it with the new one. Our engine oil dipsticks feature billet aluminum construction and come with the o-ring already installed. 
1) Select the color of the disk
2) Select your Logo/emblem
Victory Things is not responsible for misuse of this product. Native Motorcycle Parts will be not liable for injury OR loss associated with the use of this product. By purchasing this product, you agree to these terms. 


Reviews