Kickstand Replacement Rubber Pad - Victory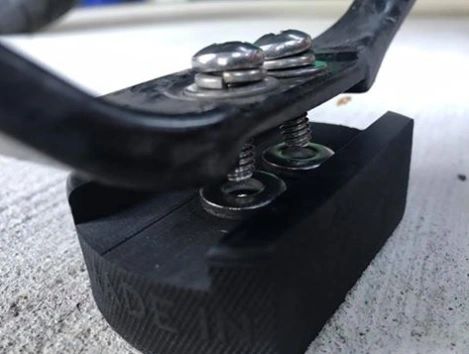 Kickstand Replacement Rubber Pad - Victory
This is not the EOM Replacement Rubber Pad for Victory Kickstand.

Fitment: Will fit on any Victory stock kickstand 
This USA made Replacement Rubber pad replaces the thin EOM rubber pad that breaks or tears most of the time
This kit comes with a new rubber pad and 2 Stainless Steel bolts for easy installation. Simply grind off your old rivets, remove the pad and install the new pad. The stainless steel hardware just screws together and is included in the kit. The new rubber pad is much thicker and will last longer.
They will now come with two additional thick cut stainless steel washers, that you will place in between the kickstand rubber and the kickstand to take up the extra space and offer some resistance to prevent possible over tightening of the screws

Reviews