Sav-UR-Ride Clutch Cable Repair Kit - C105XL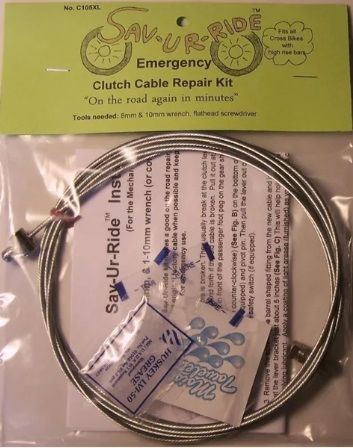 Sav-UR-Ride Clutch Cable Repair Kit - C105XL
C105XL fits all model Victory motorcycles with high rise bars and others that require an extra long cable. 
TOOLS NEEDED : 8mm & 10mm wrench - Flathead screwdriver
FITMENT:
C105XL
Fits all models with high-rise bars - Ape Hangers - or any other model that takes an extra long cable.  This cable will fit any
Victory model.  It will be too long for most bikes but can be trimmed down.  If you trim it you cannot re-use it.
Reviews