Spec-Pro Fit Hard Cross Country Tour Trunk Liner Kits Victory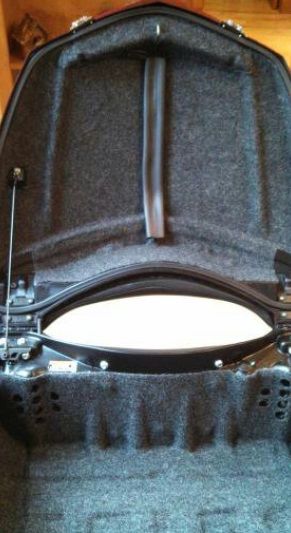 Spec-Pro Fit Hard Cross Country Tour Trunk Liner Kits Victory
Pro Fit Hard Cross Country Tour Liner Kits for Victory - Special Order - Not a stock Item Shipping can take 14 DAYS - MADE TO ORDER
You have been asking for it....here it is.  Introducing the Cross Country Tour Trunk Liner Kit.  A serious complement to your pro-fit Saddlebag Liners.  The perfect solution to keeping things clean and protected for those day trips and longer.  The soft liner keeps things from being banged around against that hard plastic interior.  
MPORTANT  - Shipped UPS Ground Only - Due to Adhesive Included PLEASE CHOOSE THIS OPTION WHEN YOU ARE PURCHASE
No international shipping at this time.  
Kits are easy to install and include all that you will need to get a quality finish. We have included the custom cut pieces to cover the interior of the trunk bottom and lid with professional grade lining along with a professional adhesive to ensure your high quality interior withstands the rigors of the road.   
Kit includes precision cut linings 

for  Victory Cross Cross Country Tour Trunk 

and a high temp adhesive 

Complete instructions are included 

as well as tips/techniques

and a failsafe method to take the 

risk out of the installation.
Reviews