Motorcycle Auxiliary Lights Harness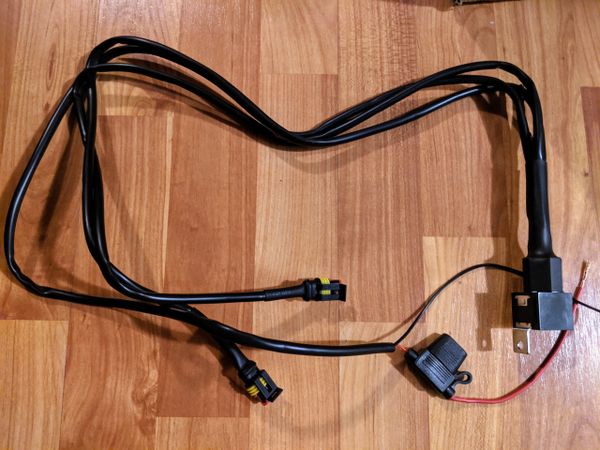 Motorcycle Auxiliary Lights Harness
This harness will function with any Auxiliary lights sold in this store.
1) Build in fuse
2) Plug/play 2 pin two way waterproof electrical connectors
3)Build in relay  - 12VDC 40A/14VDC
Select Power On/Off Option.  -  The power switch is not a EOM Victory Switch. You may have to find a place to install it. 
IMPORTANT - IF YOU ARE LOOKING FOR A HARNESS WITH A POWER SWITCH THAT WILL CONNECT TO YOUR BATTERY - Select that option when you purchase this. 
Reviews