LocEzy Victory Cross Country/Cross Roads Hard Saddle Bag Mounting Hardware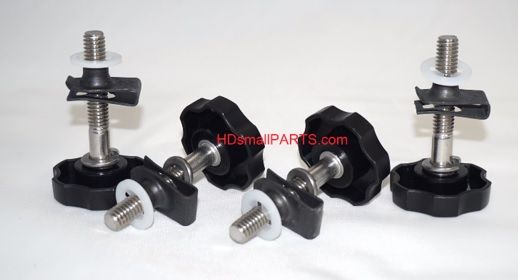 LocEzy Victory Cross Country/Cross Roads Hard Saddle Bag Mounting Hardware
Victory Cross Country/Cross Roads/Magnum/8 Ball
Saddlebag Mounting Knobs 2010-2015
<!--[if !supportLineBreakNewLine]-->
<!--[endif]-->
MADE IN U.S.A.
<!--[if !supportLineBreakNewLine]-->
<!--[endif]-->
Replaces the Dzus fasteners for Saddlebag Mounting and Security
<!--[if !supportLineBreakNewLine]-->
<!--[endif]-->
These fit Victory Cross Country / Cross Roads along with other Victory Touring/Bagger Motorcycles. The Saddlebags will be more secure and reduce the chance of the Dzus fasteners failing by coming loose and your bags go flying down the highway beside you instead of with you!
They take the place of the quick release pins and receptacles that come stock on your bike. The LocEzy® Saddlebag Mounts for Victory/Other Motorcycles stand up to the test. Not a person standing in them, but a car slamming into them!
The LocEzy® kits do not cause or let your saddlebags to just fall off. They stay where you attach them. If they don't, you didn't install them right. Like any nut, bolt or LocEzy® that you install, you must make sure they are tight. If the lock washer is totality collapsed to the flatten position as with any bolt that has a split washer in use, it will hold tight. Also, you have the rubber grommet on the saddlebag (that is on both sides) of the inner wall of the saddlebag expanding when properly tightened to put additional pressure on the LocEzy® to hold it tight. Your HANDS, not a fancy tool will tighten them and that is all you need. As with any nut or bolt on a motorcycle, you should check them periodically. 
<!--[if !supportLineBreakNewLine]-->
<!--[endif]-->
With This System, you will receive:
4
 – LocEzy
®
 Black Knobs with Stainless Steel Bolts. 
4
 - Stainless Steel Lock Washers.
4
-Nylon Retaining Washers to hold the LocEzy® on the saddlebag when removed.
Easy to follow installation instructions.
*****You will reuse your original Stock Flat washers*****
Reviews