Industrial Paint Pen - 5 colors available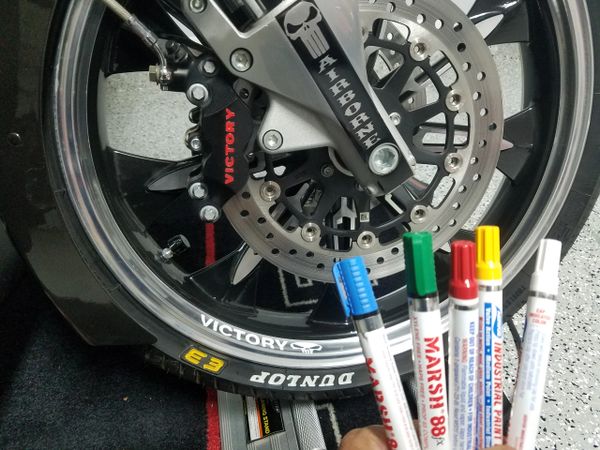 Industrial Paint Pen - 5 colors available
Add some color to your victory. Red was used on the brake caliper, and white/yellow was used on the tire. 
Important. Was all surfaces with hot water and soap before using the pen. 
Instructions: Shake well before removing cap, Press tip down until saturated, Replace cap after use, store flat.
One pen will cover the brake caliper and and one pen will cover the tire. 
 Colors - Black, Red, Green, Blue, Yellow, White
Reviews