Honest Wash Bug Delete - Bug, Tar, & Tree Sap Remover 2oz Sample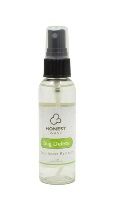 Honest Wash Bug Delete - Bug, Tar, & Tree Sap Remover 2oz Sample
Wash away bugs, tar, and tree sap in minutes!
Remove stubborn insects, tree sap, films, and tar. Bug Delete is a ready-to-use bug remover specially formulated for safe use on all exterior vehicle surfaces. This product works extremely well through all moderate temperature ranges and is non-corrosive, non-caustic, and has no harsh alkalies. Bug Delete is perfect for use on bumpers, headlights, grills, hoods, and windshields. If you drive your motorcycle at night especially at moderate speeds you know how fast the front of your vehicle collects bugs. Now with Bug Delete you can remove those pesky bugs in no time at all.
Bug Delete is made in the USA and features a non-toxic 100% biodegradable formula that is safe for use in enclosed environments. DO NOT use on surfaces that have PlastiDip or AutoFlex applied to them.

Simply pre-wet the surface you intent to clean and spray Bug Delete, working from the bottom up. Allow Bug Delete 1-2 minutes to penetrate, but do not allow the product to dry on the surface. Rinse off the surface under pressure from the top down. For tough build-ups allow Bug Delete a few additional minutes to penetrate and scrub with a microfiber towel

Reviews