Gas/Fuel Tank Lift Spacers Kit - Victory Motorcycles - Set of Two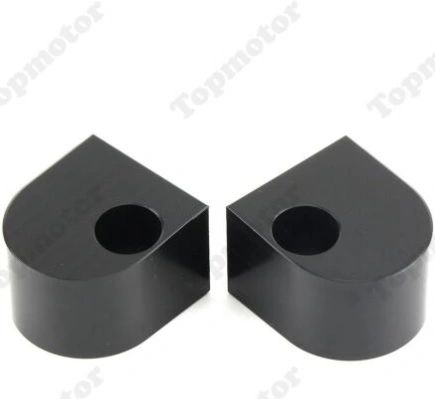 Gas/Fuel Tank Lift Spacers Kit - Victory Motorcycles - Set of Two
Gives the tank a slightly more aggressive look by lifting the front part  
Some have noticed a deepening of exhaust tone as well. - More airflow
The tank lift spacers raise the front of the tank about 0.5" and increases the airspace between the frame and the bottom of the tank by approximately 70 cubic inches.
Does not affect seating position, or turning ability in anyway.
The spacers are tapered on the outside and thus are not identical- one is specifically for the left side and one for the right.
The offset hole results in the tank sitting higher.
Installation is simply replacement of the stock tank mount donuts. - Kit Includes set of two

FITMENT: 
Victory Cross Country Tour 2012-2017
Victory Cross Country, Cross Country 8 Ball 2010-2017
Victory Cross Roads, Cross Roads Classic, Cross Roads 8 Ball 2010-2014
Victory Hardball 2012-2013
Victory Magnum 2015-2017
Victory X1 2015-2017
Reviews