RG 7 -7" Round High/Low Beam RGB Angel Eye Headlight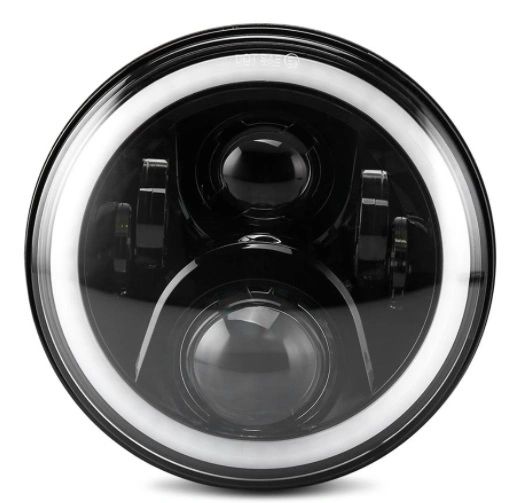 RG 7 -7" Round High/Low Beam RGB Angel Eye Headlight
International orders - please inquire about shipping cost before placing the order

Shipping can take up 2 weeks. 

Measuring your Light  -You must measure your current light across the lens and not the diameter, as picture shows above 
You will need an Indroid or Iphone to make this light change colors. - 
7" Round  High/Low Beam RGB Angel Eye Headlight 
Black Face available.
Colors - Displays 9 different colors with an app on your phone.
Specification
1)Power: H 40w L 30W
2)Lumens: H: 3200 lm L:2400 lm
3) Operating Volt: 9-32VDC
4)Operating Tempature - 30 - 80 degrees Celsius
5)Waterproof Rate: IP67
Reviews